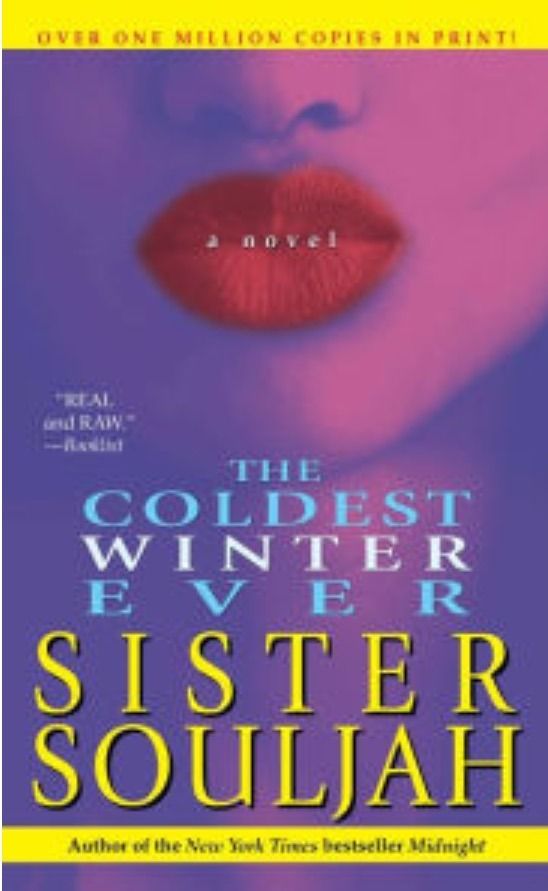 Years ago I read
The Coldest Winter Ever
by Sister Souljah and was instantly pulled into the gritty and powerfully written urban saga. In 2014, 
Deeper Love Inside
:
The Porsche Santiaga Story
was released. It's a saga focused on Winter's sister Porsche. However, I wanted to revisit
The Coldest Winter Ever.
Interestingly enough, I had to purchase a new copy because I loaned my initial book to a friend. The book was never returned. To this day, I never loan any books out. I have loaned numerous books to folks, which have never made it back to me. Now I just suggest
folks
download the digital versions of books they seem so eager to read. I mean really...if you borrow a book, please return it to the owner when you've finished it or at least within thirty days.
This goes for movies as well. But that's an entirely different matter, so let me get back to the subject at hand.