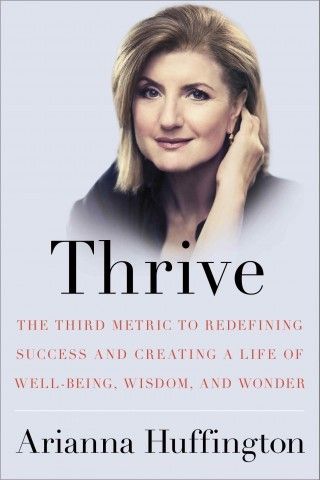 Arianna Huffington's book,
Thrive
, put things in perspective, as far as how we choose to view success. Understanding sacrifices are part of the path that lead us to the dreams we want to see come into fruition. However it is just as important not to allow your drive to wreak havoc on other crucial and vital areas in your life. Huffington's
Thrive
, allows the reader to fully absorb the concept, or rather the message, being relayed. It is essential to live your life in a fulfilling and successfully satisfying way. While many fail to grasp what it really means to be successful in life, due to the various levels of what folks feel defines success, it is possible to live your dreams and achieve them triumphantly, without sacrificing your family, health and well-being.
This is definitely a book I recommend to folks striving to attain and reach their goals and those already there, yet are neglecting other areas in their lives that are just as important and key in the definitive quest in what stipulates success.
Thrive
is a bookshelf must.
I was provided a complimentary copy of this book in exchange for an honest review from the publisher.