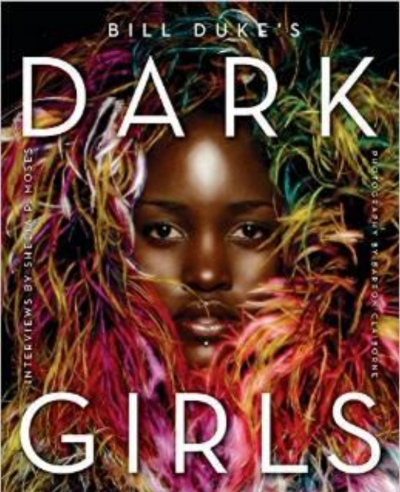 Bill Duke's DARK GIRLS Hardcover book will be available November 11, 2014. Pre-order your copy on Amazon. This is definitely a must-have coffee table book. DARK GIRLS will also be available on kindle.
Be sure to catch Bill Duke on 'News One Now with Roland Martin' on Monday, November 10, 2014 at 9AM EST on TV-One. Set your DVRs!
Amazon Link Below:
DARK GIRLS' AMAZON LINK
Book Details Via Amazon:
In the tradition of the New York Times bestselling I Dream a World and Crowns comes this full-color companion volume to the acclaimed NAACP Award–nominated documentary Dark Girls—an inspiring and breathtaking photo book that celebrates dark-skinned women.
Black has never been more beautiful, witnessed by this magnificent collection featuring accomplished dark skinned-women from all walks of life. In Dark Girls, celebrities such as Lupita Nyong'o, Vanessa Williams, Sheryl Lee Ralph, Judge Mablean Ephriam, Brandi and Karli Harvey, and over seventy-five other outstanding women share intimate insights into what their dark skin means to them.
Filled with gorgeous photographs, this thoughtful, sophisticated, alluring, and uplifting collection captures the elegance of dark skin—joyfully showcasing that we truly are beautiful for who we are.