Let me start off by saying, although many are doing so; don't compare
The Fixed Trilogy
series with that of
Fifty Shades of Grey
.
Don't. Do. It.
Don't get me wrong. I read and liked the
Fifty Shades of Grey
series and will definitely see the film. But, where
Fifty Shades
is a cheese sampler platter of a read...
Fixed
is a seven-course gourmet meal!
The Fixed Trilogy
by Laurenlin Paige, is an unbelievably wonderful surprise. I happened upon the series as a recommendation and based on the amount of the reviews, I chose it as my free kindle title for the month of July. Gotta love Amazon PRIME. By the time I was mid-way through the first novel, I stopped reading for a brief moment and purchased the trilogy as well. This is one that you definitely will want to keep in your virtual library. [You can order the series in paperback as well.)
Alayna's and Hudson's story is a freaking saga!
The character development, explosive chemistry, unique plot twists, a round-up of top-notch entertaining supporting characters, and a creative story flow, will have you turning pages furiously, trying anxiously to find out what happens next. Hudson Pierce, is in a league all by himself. Period. Alayna Withers could not fight the dynamic electricity that pulled the two together from the start...of course even when she tried; Hudson would not allow it.
From the dark tides that roll in on the duo, that includes various folks trying to keep them apart, personal issues and dysfunctional family units, Alayna and Hudson, must fight to keep their deep love in tact, and their shocking pasts from resurfacing; wreaking havoc once more.
Laurelin Paige's rich writing skills, results in one of the best contemporary romance novels on the market. I must stress, if you don't normally read this particular genre, don't let that stop you from downloading
The Fixed Trilogy
...like Hudson Pierce...its in a league all by itself.
Get it today! Its crazy good.
Link to Amazon:
The Fixed Trilogy Amazon Link
I finished reading this epic read last Thursday and tried to get this posted before the weekend but didn't have time. However..Sunday is a great day for blogging and reading. By the way...Laurelin Paige released a fourth installment in the
Fixed
series, titled,
Hudson
, earlier this month. Its a companion piece in the
Fixed
series.
So I'm off to read,
Hudson
, now.
As always... Happy reading!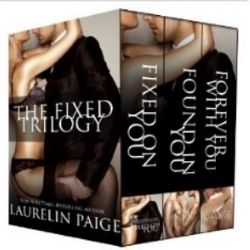 The Fixed Trilogy - By Laurelin Paige [Fixed on You, Found in You, Forever with You]
Synopsis via Amazon:
All three books of the NY Times Bestselling Fixed Trilogy are included in this bundle.
"If you are a fan of the Fifty Shades and Crossfire Trilogies, than you will love this serious as well!"
"Move over Christian and Gideon, there's a new dominant in town."
"Fifty Shades may have allowed the erotic storytelling to be more commonplace but this trilogy and author blew me away."
"I am a Crossfire series lover & this was right under it."
"I have to say I read and feel in love with the other popular book ( now soon to be movie). But this takes the cake."
"If you loved Fifty Shades and Bared DO NOT PASS this up!"
"If you love "Fifty" you'll love the Fixed Trilogy!!"
FIXED ON YOU (Book 1) -
Stalking and restraining orders are a thing of Alayna Wither's past. With her MBA newly in hand, she has her future figured out--move up at the nightclub she works at and stay away from any guy who might trigger her obsessive love disorder. A perfect plan. But what Alayna didn't figure on is Hudson Pierce, the new owner of the nightclub. He's smart, rich, and gorgeous--the kind of guy Alayna knows to stay away from if she wants to keep her past tendencies in check. Except, Hudson's fixed his sights on her. He wants her in his bed and makes no secret of it. Avoiding him isn't an option after he offers a business proposition she can't turn down and she's drawn further into his universe, unable to resist his gravitational pull. When she learns Hudson has a dark history of his own, she realizes too late that she's fallen for the worst man she could possibly get involved with. Or maybe their less than ideal pasts give them an opportunity to heal each other and finally find the love their lives have been missing.
FOUND IN YOU (Book 2) -
Alayna Withers has only had one kind of relationship: the kind that makes her obsessive and stalker-crazy. Now that Hudson Pierce has let her into his heart, she's determined to break down the remaining walls between them so they can build a foundation that's based on more than just amazing sex. Except Hudson's not the only one with secrets. With their pasts pulling them into a web of unfounded mistrust, Alayna turns to the one person who knows Hudson the best--Celia, the woman he almost married. Hoping for insight from someone who understands all sides of the story, Alayna forms a bond with Celia that goes too far--revealing things about Hudson that could end their love for good. This is the first relationship where Alayna hasn't spiraled out of control. And she might lose Hudson anyway...
FOREVER WITH YOU (Book 3) -
Alayna Withers relationship with Hudson Pierce has tested both her and his ability to trust. They decide that the only way they can move forward together is with open doors and transparency. It won't be easy for the scarred lovers, but they're committed to each other more now than ever. Alayna, in particular, has grown through their trials, and has emerged more confident and faithful to the man she loves. But while the pair is focused on the future, their past shows up again to threaten their fragile bond. Promises that were made are broken, and Alayna learns that Hudson still has very potent secrets--secrets that will tear them both apart. As much as she feels for him, her ability to forgive and forget is tested beyond her limits. Even though she found the only man who could fix her, a forever with Hudson seems more and more out of reach.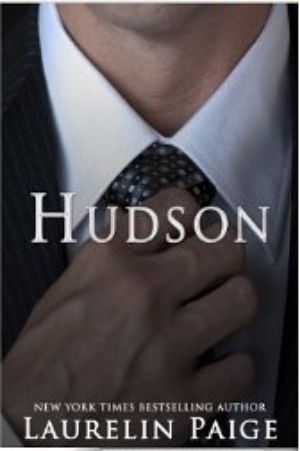 HUDSON - FIXED SERIES #4
This is a full-length companion novel to the NY Times Bestselling Fixed Trilogy.
It is not meant to be read as a stand-alone.
"I can easily divide my life into two parts—before her and after."
Hudson Pierce has led a life few others could even imagine. With money and power at his fingertips, he's wanted for almost nothing. He's never experienced love, however, and he's seen few examples of it in his dysfunctional family. The ridiculous notion of romance has always intrigued him. He's studied it, controlled it, manipulated it, and has yet to understand it.
Until he meets Alayna Withers. Now, the games he's played in his quest for comprehension can finally come to an end. Or are they just beginning? Told from his point of view, Hudson fills the holes in his love story with Alayna Withers. His past and relationship with his long-time friend Celia is further revealed and light is shed on his actions during his courtship with Alayna.