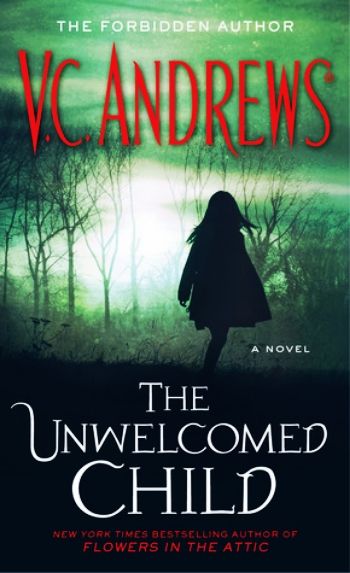 I've been a fan of V.C. Andrews novels for as long as I can remember. Over the years, I've read Andrews'
Dollanganger
series, the
Casteel
series, the
Cutler
, the
Landry
series and the
Logan
series, which were all crazy reads. But I have to say; since the passing of the popular author back in 1986, the novels that released after her death lacked the intriguing and intricate storytelling that she was known for.
[V.C. Andrews passed during the writing of the
Casteel
series...a ghost writer has taken over the writings since then.]
Despite that fact, the novels continue to be worth a read. The
Logan
series was the last series I read, a few years ago. I thought it would be interesting to see what the newer novels would offer a voracious reader like myself.
This lead me to purchase the novel,
The Unwelcomed Child
, which is the book of the month pick for July.
As always, happy reading!
Synopsis:
My mother had looked into the face of evil so many times she knew what it was. It was me. I was born without a soul. . . .
Elle Edwards grew up believing that because of her mother's sinful ways she was born without a soul; that's why she was abandoned and left in the care of Grandmother Myra and Grandfather Prescott, who try to ensure her evil will not infect them—by raising her in a virtual prison.
Because her days are occupied with homeschooling, strict religious studies, and vigorous housekeeping in their upstate New York home, Elle knows practically nothing of the outside world, even as she emerges as a young woman with impressive artistic talent.
But when she makes a secret, forbidden connection to vacationers at the nearby lake—a handsome boy and his precocious twin sister—Elle's world will shatter.
Will discovering the truths about her past send her future plummeting to hell?