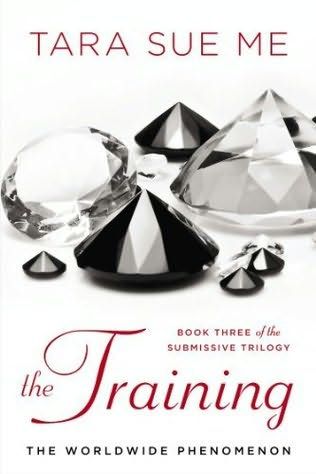 The third and final novel in the popular 'Submissive Trilogy' by Tara Sue Me, titled 'The Training', is now available.
Book three was published October 2013.
Continue the blazing and complicated romance between Nathaniel West and Abigail King.
Be sure to pick up book one, [The Submissive] and book two, [The Dominant] in the series, if you haven't done so. Quite interesting and explosive reads.
Synopsis:
Via Amazon.Com:
Now, in the enticing conclusion to New York Times bestselling author Tara Sue Me's Submissive Trilogy, the submissive and her dominant explore just how long they can make the pleasure last…
It started with a hidden desire. Millionaire CEO Nathaniel West has always played by his own strict set of rules, ones he expects everyone to follow—especially the women he's dominated in his bedroom.
But his newest lover is breaking down all his boundaries and rewriting his rule book. Abby King never imagined that she would capture the heart of Nathaniel West, one of New York City's most eligible bachelors—and its most desirable dominant.
What began as a weekend arrangement of pleasure has become a passionate romance with a man who knows every inch of her body and her soul – yet remains an enigmatic lover.
Though he is tender and caring, his painful past remains a wall between them. Abby knows the only way to truly earn his trust is to submit to him fully and let go of all of her lingering inhibitions.
Because to lead Nathaniel on a path to greater intimacy, she must first let him deeper into her world than anyone has ever gone before…