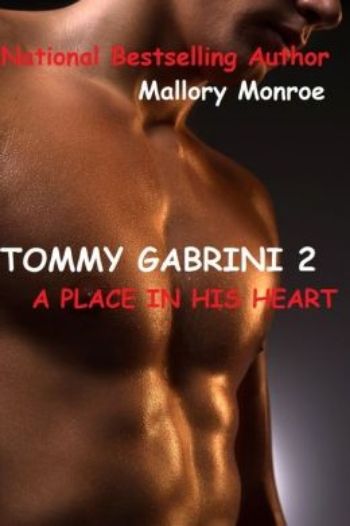 Mallory Monroe's MOB BOSS series which centers around Reno Gabrini & Trina's drama filled, passionate love story, is so popular that a spin-off series launched.
Reno's cousin/best friend Tommy Gabrini's spin-off story, ROMANCING TOMMY GABRINI, now has a sequel titled 'Tommy Gabrini 2: A Place In His Heart'... and folks, it is a MUST READ!
In 'TOMMY GABRINI 2: A Place In His Heart', the claws are out and Tommy's former "friends with benefits" aren't too happy about his new found relationship status with Grace. The drama implodes to an all-time high.
Tommy and Grace's love is tested by outside forces, and an explosive secret rocks their solid foundation.
Additional deets below.
'Tommy Gabrini 2: A Place In His Heart' - Synopsis:
Tommy Gabrini never dreamed he'd fall in love when Grace McKinsey entered his life. She wasn't sophisticated enough, his friends declared, or beautiful enough. But Tommy fell hard for the very woman they all dismissed. He even took the step of his life and asked her to be his wife.
His brother Sal warned him that hell was about to go in session when Tommy's numerous "lady friends" found out about his new lady love. Tommy laughed it off at the time, insisting that his ladies were far too sophisticated to play those kinds of games. But he would soon find out that his brother wasn't far from the truth.
Yet even then, Tommy could handle that truth. He loved Grace and he didn't hesitate to make that clear. But when they stopped targeting Tommy, and started setting their sights on Grace, everything changed. Grace worked hard to be her own woman, even as Tommy's generosity set her up as the CEO of her own company, and she knew not to take the bait of females who wanted Tommy for themselves. But as she battled from within to maintain control of her own company, and battled from without to maintain Tommy by her side, she soon realized that being Tommy Gabrini's fiancée didn't come without a price.
A price, she would soon discover, that might be too high to pay. From national bestselling author Mallory Monroe comes a gripping interracial romance where two people discover that love can take strange and unexpected turns, and if they aren't careful, other people's hate can sneak in and overrule their love.
Be sure to read 'Romancing Tommy Gabrini' before you delve into the sequel. I would also suggest you read 'Romancing Sal Gabrini' before you read 'Tommy Gabrini 2'.
Sal Gabrini is Tommy's younger brother and while Sal is a little rough around the edges, he's just as sexy, protective and alpha as Reno and Tommy.
Another must read!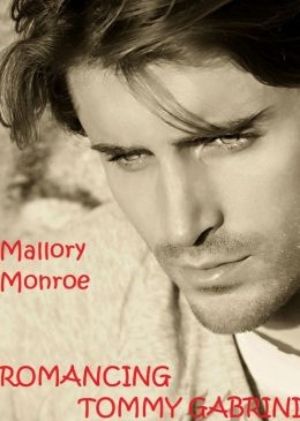 'Romancing Tommy Gabrini' - Synopsis:
A romantic affair was the last thing Tommy Gabrini was looking for when he attended a dinner party at a friend's house. He had broken up with his longtime girlfriend five months earlier and was contented to play the field for the rest of his life. But when a gorgeous, sleek, African queen in red walked across his path, he knew something dramatic was about to happen.
Grace McKinsey knew Tommy Gabrini to be a rich, drop dead gorgeous playboy, but what she quickly realized was that he was also attracted to her. On the night of her thirtieth birthday, their passion for each other spills over into passionate love making that they both assumed would be a one-night stand.
But circumstances intervene and soon Tommy and Grace realize that they can't live without each other, and don't want anybody else. They have to give love a chance. In a thrilling interracial romance, Mallory Monroe takes her readers on a sensual journey of love, lust and unrequited revenge, where Tommy and his lady love cleave to each other, as outside forces conspire to tear them apart.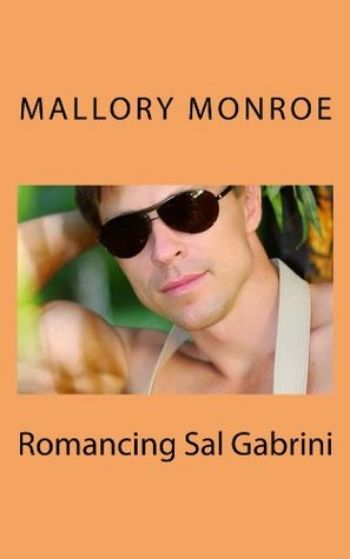 'Romancing Sal Gabrini' - Synopsis:
Gemma Jones once thought Sal Gabrini could be a keeper. He was, in truth, the man of her dreams. But after she didn't hear from him when he had promised to stay in touch, she wasn't thinking about him either.
Even when she travels to his turf, to Seattle, to attend a stuffy lawyer's convention, she's bound and determined not to give Sal a second thought. The fact that she had refused his sexual advances probably had everything to do with why he didn't follow up with her, and she understands that. But that understanding only makes her all the more determined to keep him at arm's length. She might have been known for her slamming body, but that didn't mean she wants the man of her dreams to only want her for that body.
But the convention turns out to be so boring that Trina, her friend and business partner, encourages her to give the man a call. If nothing else he can show her the town and ramp down the boredom, her friend insists. So against her better judgment, Gemma phones him. When he doesn't return her voice mail message later that night, she wants to kick herself for even bothering.
Hunky businessman Sal Gabrini arrives back in town after a trip to Jersey. When he sees where the gorgeously exotic Gemma Jones has left him a message, he realizes how much he actually misses her. He shows up at her hotel, catching her off guard, and that one proactive move takes the pair of would-be lovers on the most tumultuous, yet sexually and emotionally gratifying rollercoaster ride of their lives.
Sal has to decide if he is willing to risk it all for the love of a good woman, and Gemma has to decide if a player like Sal Gabrini can ever truly change and become the man she will need him to be. Their tempers flare, their personalities clash, but their love for each other becomes the cornerstone that could actually make their relationship work.
In the first book by bestselling author Mallory Monroe that focuses on Tommy's younger brother Sal, ROMANCING SAL GABRINI is an interracial romance that takes the readers on a compelling journey of love, sex, and tears.