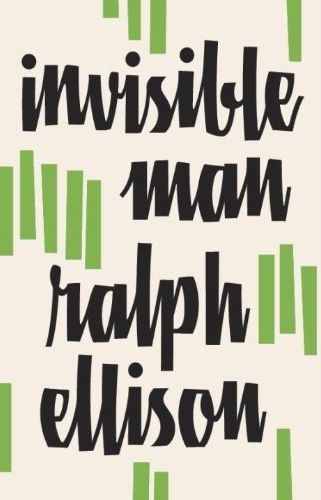 Via Reuters:
A North Carolina school board lifted on Wednesday its ban of Ralph Ellison's classic novel "Invisible Man" from school libraries after being ridiculed by residents and undercut by a giveaway of the book at a local bookstore.
The widely publicized ban by the Randolph County Board of Education in central North Carolina came after a high school junior's mother complained that the sexual content in the book chosen for a summer reading program was "not so innocent" and "too much for teenagers."
Five of the board's seven elected officials agreed on September 16 to bar the novel, with one member saying he "didn't find any literary value" in Ellison's account of African-American alienation in the United States in the early 20th century.
But after a fierce backlash by hundreds of citizens, the board held a special meeting on Wednesday and voted 6-1 to put the book back on school library shelves. "I felt like I came to a conclusion too quickly," board member Matthew Lambeth said of his earlier vote to bar the book.
In an interview, Lambeth said he has read the book twice and enjoyed it. He changed his vote, he said, after being convinced by local educators that the novel's educational value outweighed his concerns about the appropriateness of certain sexual themes for teenagers. Ellison achieved worldwide fame and critical success with "Invisible Man," which won the National Book Award for fiction in 1953 and was named by the Library of Congress as one of the "Books That Shaped America." Ellison died in 1994.
"Invisible Man" is commonly included in the curriculum of U.S. high school and college literature classes. Word of the ban, which spread quickly thanks to national news coverage and social media, inspired one former resident to ask the book's publisher to donate free copies to area high-school students.
Vintage Books agreed, and a giveaway of "Invisible Man" began on Wednesday at a local Books-A-Million store, said Evan Smith Rakoff, a New York-based writer and Web editor who grew up in Randolph County. "I think banning any book is abhorrent, but banning a book that's so undeniably great is incredibly upsetting," Rakoff said.
(Reporting by Colleen Jenkins; Editing by Cynthia Johnston, Leslie Adler and Eric Beech)
Side Note: Such good news in knowing that the Randolph County school board lifted the ban. Congrats to the folks who made the noise, that was heard loud and clear. Big ups to them!
Oh and btw... 'Invisible Man' is definitely a hard read. It has violence, sex and the subject of race, brutally in your face, wrapped in a story that leaves the reader thinking of the book well after the initial read.
While some may be "uncomfortable" with the subject matter, you must look deeper and not base an entire literary journey that is 'Invisible Man' as trash. It's insulting!
I firmly believe that no book should ever be banned. The control some want, over an artist's creativity is appalling. There are a plethora of books that are banned for one reason or another, and that is quite shameful.
FREE ALL books!