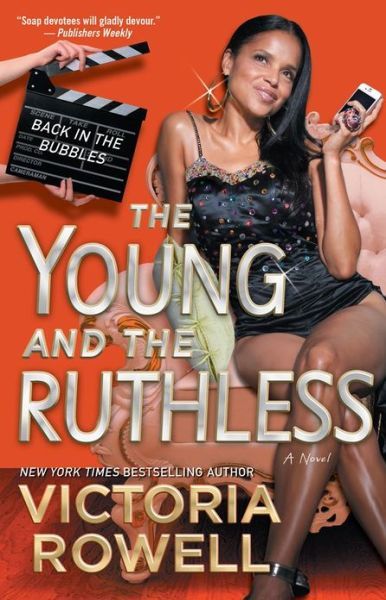 Victoria Rowell is back with another page turner! Pick up or download THE YOUNG AND THE RUTHLESS today!
Link: http://tinyurl.com/dynhmxr
Synopsis:
New York Times bestselling author and beloved actress Victoria Rowell delivers another hilarious and shocking send-up of the soap opera world, featuring Calysta Jeffries, the unstoppable diva of daytime drama.
As we learned from Victoria Rowell's smash hit Secrets of a Soap Opera Diva, no one gets in the way of leading lady Calysta Jeffries.
Now, after a brief stint in drug rehab, Calysta is back on the set and ready for action as she resumes her role as the star of The Rich and the Ruthless. But not everyone in the cast and crew is happy to have the diva back.
As soon as she wraps her first return episode, some of her fellow colleagues and cast members are conspiring, once again, to sabotage her career. She's already survived amnesia, an alien abduction, and death three times over—but all that and a real-life alcohol abuse problem couldn't keep Calysta down.
So her enemies come up with the nastiest plan ever devised. They invite Calysta's beautiful daughter Ivy to audition for The Rich and the Ruthless and offer her a role alongside her very competitive mother, turning Calysta's whole world upside down.
Ripped from the headlines of TMZ and packed with behind-the-scenes secrets, Victoria Rowell's latest soap opera drama crackles with salacious details and over-the-top, hot and heavy hijinks.
You won't be able to put it down.
*If you didn't read Victoria's successful novel, SECRETS OF A SOAP OPERA DIVA, (BNAM's book of the month pick for September 2010), be sure to purchase that as well and read it before you read THE YOUNG AND THE RUTHLESS.