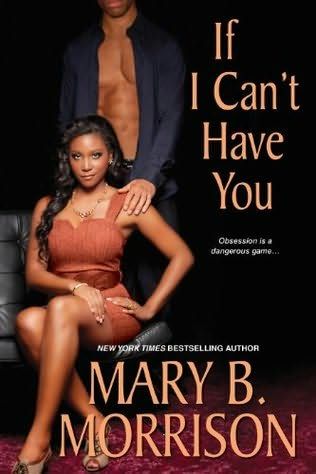 Via Barnes & Noble:
Synopsis:
New York Times bestselling author Mary B. Morrison delivers a seductive, mesmerizing tale of "love" gone dangerously wrong.
Granville Washington can't accept Loretta Lovelace's demand that he leave her alone. Sure, Granville knows they're as different as can be. He's a construction worker, ball-and-chained to the Houston grid, while brilliant, beautiful Loretta is a pharmacist with a rich ex who takes care of her.
But Granville also knows she can't resist the way he kisses every inch of her just right. After only three weeks, Granville will do anything to make her his. Forever. No matter how direct Loretta is, Granville doesn't get it. He was fine when it came to burning up the sheets, but that's where their connection ends--or so she thinks.
When the stalking begins, Loretta's gorgeous girlfriend, Madison, claims she can tame any man. Loretta, unable to resist the opportunity, dares Madison to prove she can tame Granville. But sexing Granville may cost Madison more than her engagement to the most eligible bachelor in Houston. . .