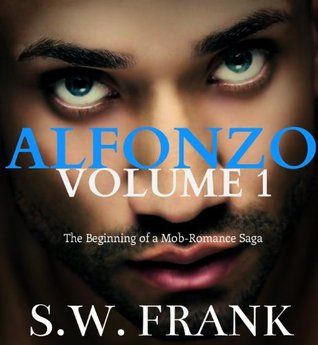 Synopsis:
Via Amazon:
A young Mafia Capo is bringing sexy back in this first installment in the series, Alfonzo!

Alfonzo Diaz has the quintessential New York City swagger and tough attitude borne from growing up in a neighborhood where respect hinge's on how much you're feared. The only male role-model in Alfonzo's life is his beloved Uncle Al, yet even he cannot curb the youth's rebellion, or alter the course of destiny.

Alfonzo's fate was written the moment he emerged from the protection of his mother's womb. The blood of a faceless father runs deep in a son's veins and blue eyes are only part of a deadly legacy.

When Uncle Al and his wife are brutally murdered, the door to the past springs open. Lies, greed and a quest for power which began on the shores of Italy, has reached its bloody hand to New York's inner city to strike at a young man perched to inherit a mafia empire!

A pulsating, adult drama packed with action and romance.

Be forewarned, there are no dancing faeries and sugar plums in Alfonzo's world, that's an entirely different book!
BE SURE TO READ THE ENTIRE 'ALFONZO' SERIES, THE TITLES INCLUDE:
-ASCENSION: Alfonzo Volume II
-ANARCHY
-ATONEMENT
-AWAKENING
-ANNIHILATION
-AFTERMATH